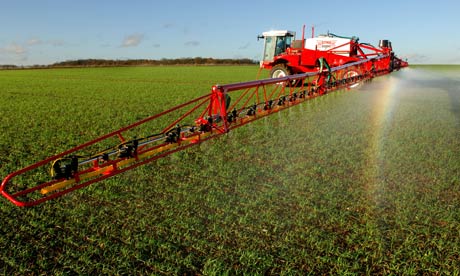 Neonicotinoids and fipronil are currently highly used insecticides applied in different cases, including seed coating,
bathing, foliar spray applications and trunk injection. These compounds are commonly used for insect pest management since they are very effective due to their disruption of the neural transmission in the central nervous system of organisms. Indeed, neonicotinoids bind to the nicotinic acetylcholine receptor (nAChR) , whereas fipronil inhibits the GABA receptor. Both pesticides produce lethal and a wide range of sublethal adverse impacts and even low-dose exposure over extended periods of time can culminate into substantial effects.
According to literature data, neonicotinoids and fipronil can have negative effects on physiology and survival for a wide range of non-target invertebrates in terrestrial, aquatic, wetland, marine and benthic habitats, but their effects on non-target species has been frequently debated.
A definitive reply could come from The Worldwide Integrated Assessment of the Impact of Systemic Pesticides on Biodiversity and Ecosystems (WIA), the most comprehensive study of neonics ever undertaken that examined over 800 scientific studies spanning the last five years.
The conclusions, published in the international journal Environmental Science and Pollution Research, clearly indicate that:
Overall, the existing literature clearly shows that present-day levels of pollution with neonicotinoids and fipronil caused by authorized uses (i.e. following label rates and applying compounds as intended) frequently exceed the lowest observed adverse effect concentrations for a wide range of non-target species and are thus likely to have a wide range of negative biological and ecological impacts. The combination of prophylactic use, persistence, mobility, systemic properties and chronic toxicity is predicted to result in substantial impacts on biodiversity and ecosystem functioning. The body of evidence reviewed in this Worldwide Integrated Assessment indicates that the present scale
of use of neonicotinoids and fipronil is not a sustainable pest management approach and compromises the actions of numerous stakeholders in maintaining and supporting biodiversity and subsequently the ecological functions and services the diverse organisms perform.
At present pesticides represent the first defense line in the field, whereas these chemicals need to become the last resort in the chain of preferred options that need be applied first. In particular, preferred options should include organic farming, diversifying and altering crops and their rotations, inter-row planting, planting timing, tillage and irrigation, using less sensitive crop species in infested areas, using trap crops, applying biological
control agents, and selective use of alternative reduced-risk insecticides.
Further reading:

Gibbons, D., Morrissey, C., & Mineau, P. (2014). A review of the direct and indirect effects of neonicotinoids and fipronil on vertebrate wildlife Environmental Science and Pollution Research DOI: 10.1007/s11356-014-3180-5
J. P. van der Sluijs, V. Amaral-Rogers, L. P. Belzunces, M. F. I. J. Bijleveld van Lexmond, & et al. (2014). Conclusions of the Worldwide Integrated Assessment on the risks of neonicotinoids and fipronil to biodiversity and ecosystemfunctioning Environmental Science and Pollution Research : 10.1007/s11356-014-3229-5